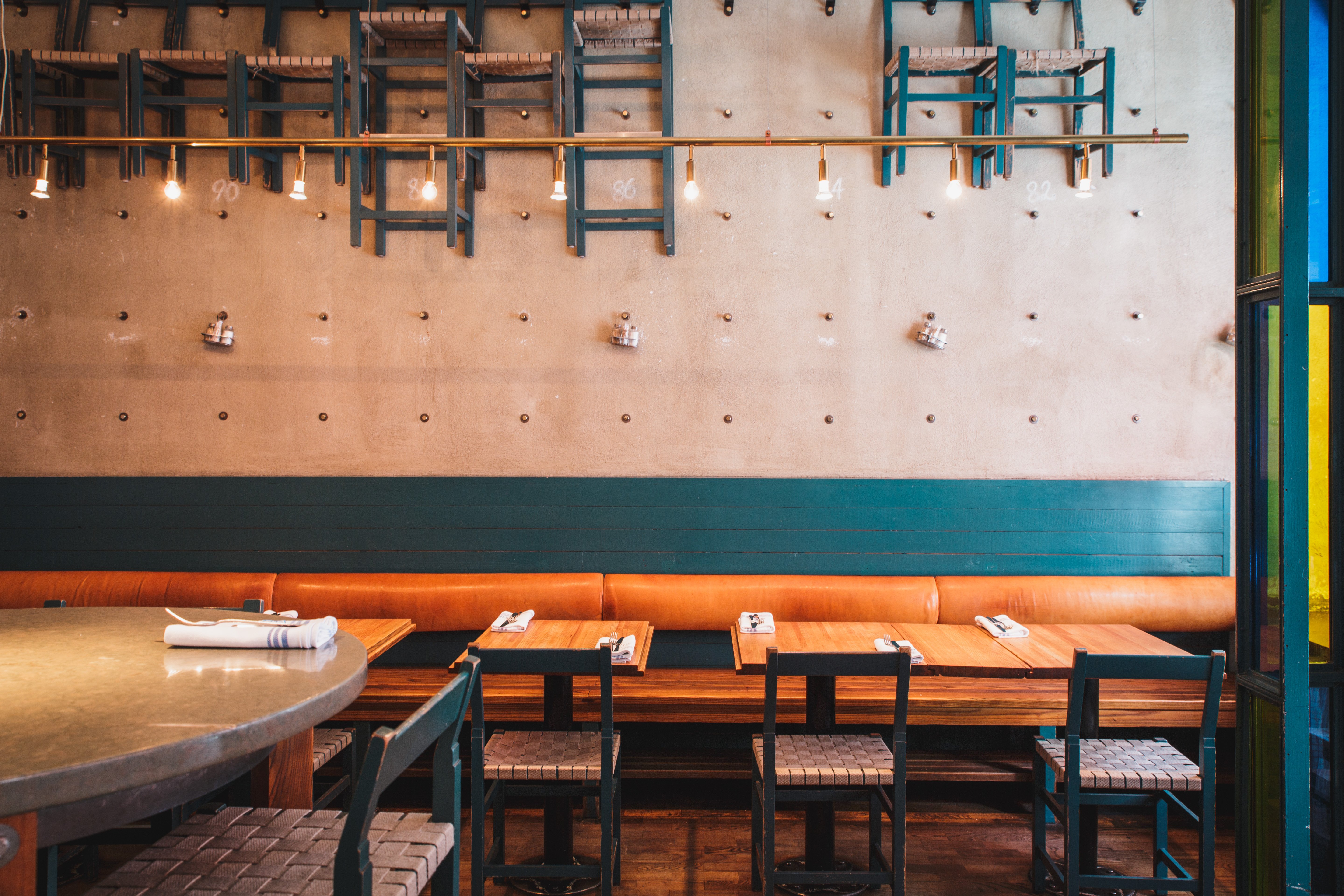 In the year of 1989, Rolf realized he was tired of working in a closed-up kitchen without any contact with the guests. In his world he wanted them to feel like guests for real, not like anonymous table numbers or names on the reservation list. It was time to open Rolfs Kök (Rolf's Kitchen).
First, the framework of what the restaurant should look like was created. The open kitchen with the surrounding bar was important. There were also some demands about the efficiency of the restaurant, but otherwise, the interior designers Johan Bohlin and Thomas Sandell were free to do what they wanted.
They had their first meeting at the restaurant L'Escargot on Kungsholmen. They liked each other immediately and the ideas were many. Jonas made some notes on a paper napkin. The second time they met Rolf probably expected some drawings, but Jonas had only brought four samples – a bolt, a piece of leather, a piece of ash wood and a piece of stone from Öland. He held the pieces in front of a polished wall. The foundation of Rolfs Kök was made.
In the year of 2003, the two employees Johan Jureskog and Klas Ljungqvist, bought Rolfs Kök and they have been running it ever since.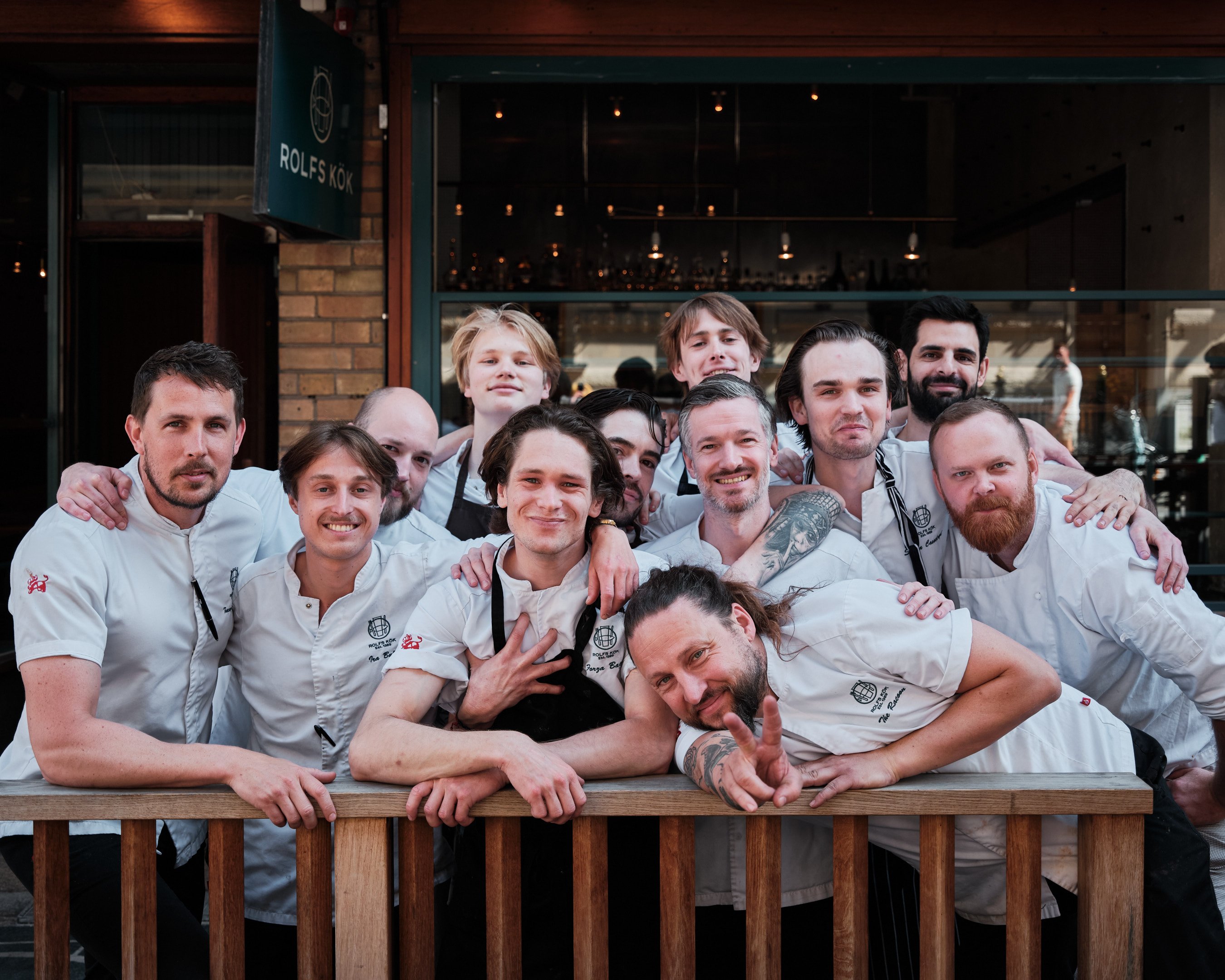 Note! We do not accept table reservations by email.